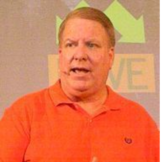 Ken Dalton
Ken has served as Lead Pastor of Crossroads Church for 24 years. He and Vanessa moved to Harnett County in 1997, with their 3 children. Those children are now all married and between them have blessed them with 11 grandchildren.
Ken is a graduate of Howard Payne University and Southwestern Baptist Theological Seminary in Fort Worth (twice). Vanessa just retired from teaching high school math after a 30 year career and is loving more time with her grandchildren and the people of Crossroads.
His passion is to see people place their trust in Christ for salvation and then grow as a disciple of His. His joy is in teaching God's Word in a way that people understand the Bible is true and authoritative for our lives and tells us what we want and need to know about living in a way that brings glory to God. Crossroads is a beautiful family of all kinds of people and we would love to welcome you as a part of our church.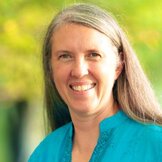 Aby Dolinger is our Director of Children's Ministry. Aby and her husband Ran (one of our church Elders) have traveled the world with the US Army, as Ran served as a Chaplain. When they retired just a few years ago, the Dolingers moved to Lillington, built a home, and found Crossroads. Aby leads a wonderful group of volunteers and 2 assistants who all together love our children and lead them to follow Jesus. If you have children or grandchildren, we believe they will be thrilled to be a part of this vital area of our ministry.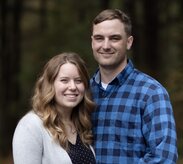 Grant & Kenzie Rudolph are our Student Ministry Leaders. Grant serves in the US Army and Kenzie works as a tech in an optometrist office. They love the Lord and people and bring a passion for reaching and discipling teens as followers of Jesus. The Rudolphs are surrounded by a great team of fellow volunteers who seek to partner with parents and the church family to help young men and women grow in their faith as they worship and serve in the Lord's church.